We Believe in our Products and a Strong Distribution Network.


We strive to make great products available to our customers worldwide and extend our existing network of TUNAP Country Subsidiaries and Distributors.
If you are interested in bringing TUNAP products to your local market, please contact our global distribution team by filling in the application form.
Please see here the countries, in which we are already operating. We will only search for distributors in countries, where we don't have a partner yet.
TUNAP Country Subsidiaries and Distributors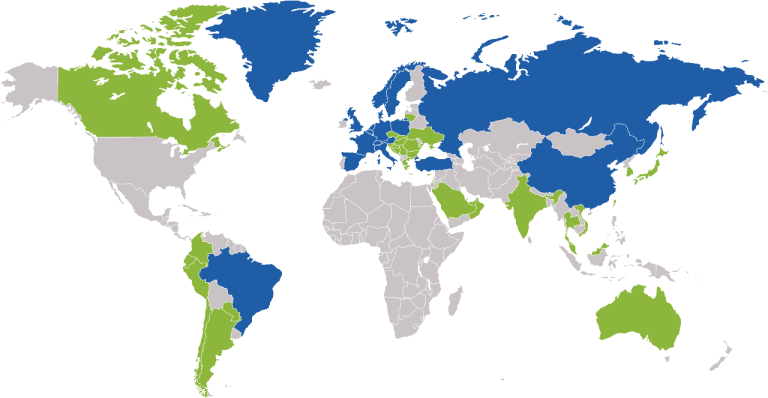 ⚫ TUNAP Country Subsidiaries
Austria
Benelux
Brazil
China
Denmark
France
Germany
Italy
Norway
Poland
Russia
Spain
Sweden
Switzerland
Turkey
UK
⚫ TUNAP Distributors
Argentina
Australia
Bosnia Herzegovina
Bulgaria
Chile
Colombia
Croatia
Cyprus
Czech Republic
Ecuador
Greece
Hungary
India
Israel
Kuwait
Malaysia
Peru
Romania
Serbia
Singapore
Slovenia
South Korea
Taiwan
Thailand
United Arab Emirates
Vietnam
Why TUNAP? Because of our competitiveness!