FES - Research and Development of Sports Equipment
FES: Institute for Research and Development of Sports Equipment
FES is a globally unique institute that is focused on the development of sports equipment. The FES sees itself as the technological centre of elite sports for Germany.
The main tasks are device-related development work for canoeing, rowing, cycling, sailing, luge, bobsleigh, speed skating, skeleton, as well as subtasks for triathlon, skiing, swimming and shooting, with the objective of optimising the overall sports equipment.
The conclusion of the research and development work forms the material implementation of findings in the FES workshops. With the help of the FES Institute, numerous medals have been won by German national teams at world championships and the Olympics.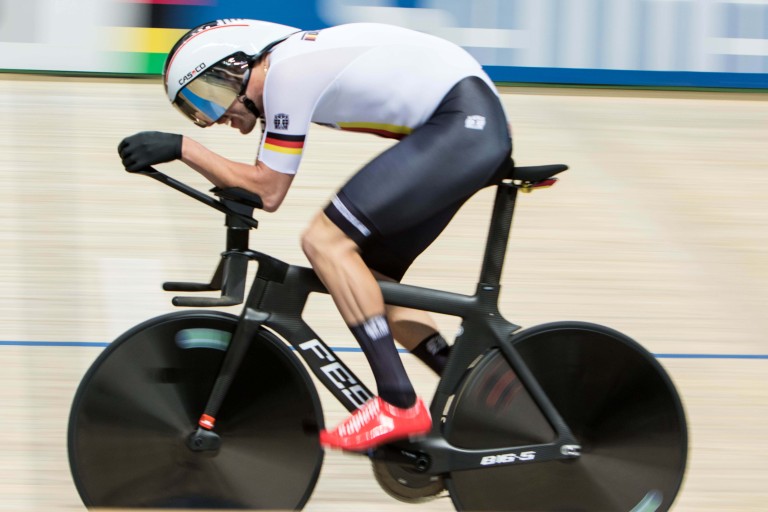 UCI World Cycling Championships 2019 (Photo: R. Hartnick, FES)
In the Hallowed Halls of FES
In the winter of 2018/19, we were in the hallowed halls of the FES in Berlin and we were allowed to look around a bit. Photos were strictly prohibited - everything is top secret. However, the equipment found there can only be described as "WOW". A paradise for every developer. It has everything you could wish for. From the simple lathe to the autoclave (20 metres in length for an eight rowing boat hull).
There was very intensive exchange about the performance of the drive in cycling with Ronny Hartnick, now the deputy director of the institute and person responsible for cycling. To date, he had not found a suitable company/institute that understood how to evaluate the power loss of the drive, thereby proving this scientifically with facts and figures. That was the case until our visit!
TUNAP: Official FES Partner
It soon became clear that TUNAP and the FES complement each other extremely well. Ronny Hartnick was happy to have found a partner who "is on his level", while TUNAP likewise benefits from the institute's experience and expertise.
TUNAP is now an official sponsor and partner of the FES, and we are proud to be part of a successful and internationally renowned institute that will continue to produce world champions and Olympic medallists with the world's best material.
We hope for further titles and we are contributing to this with our drive test rig for optimisation of the system for track cycling. The German national cycling team will use our chain lubricant TUNAP M.A.R.S. in their competitions.