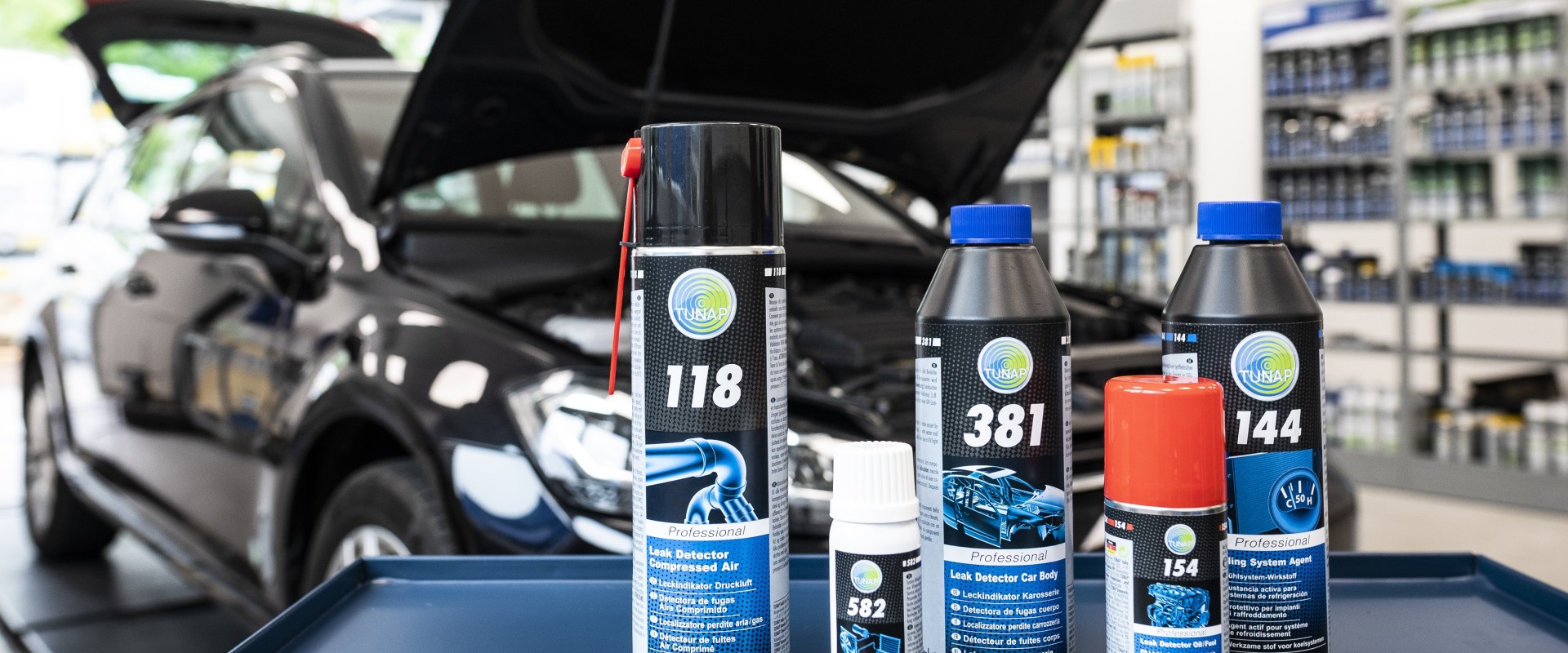 Puddle Under the Car or Moisture in the Footwell...?
Anyone who has ever discovered a puddle shimmering in all the colours of the rainbow on their garage floor or a damp spot in the footwell of their car knows the uneasy feeling of impending damage. The fluids could be engine or transmission oil, but maybe also hydraulic fluid, cooling water or brake fluid.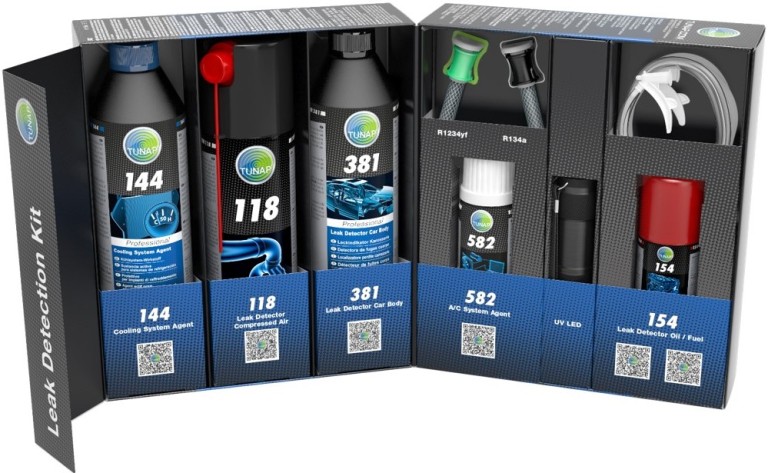 Leak Detection Made Easy
If it leaks from the car, it is usually impossible to tell where the loss of fluid comes from and what a repair will cost without a thorough check.
Leak detection before a repair can therefore be quite time-consuming. To simplify this, TUNAP has now developed an all-purpose weapon: the new "Leak Detection Kit", an "all-in-one" case with various products and tools with which leaks in and around the car can be found easily and quickly.
The All-Round Carefree Package
Which products belong to the "Leak Detection Kit" and where are they used in the car? With the kit, leaks can be detected in almost all areas of the car: in the cooling, air conditioning and oil systems, on the bodywork and on all pressurized pipes and hoses.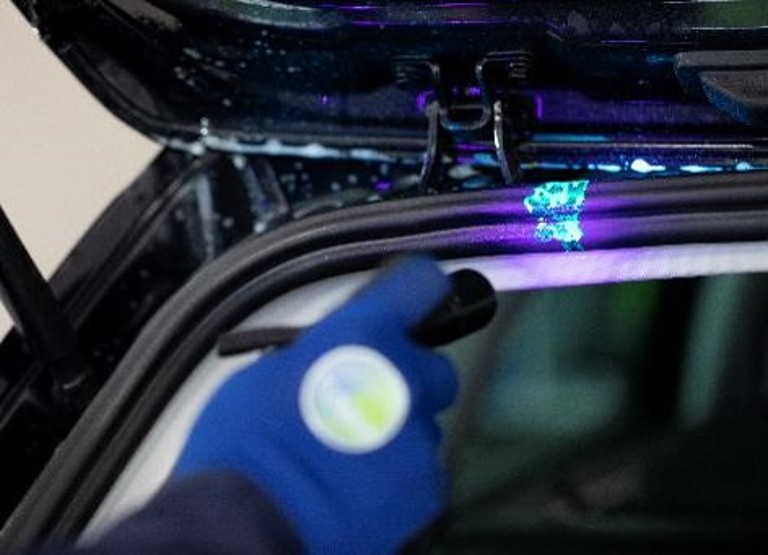 Detect Leaks by UV Lamp
The 381 body leak indicator identifies body leaks, the 154 leak detector on the oil or fuel tank, and the 582 A/C system agent detect leaks in the air conditioning system.
The 118 compressed air leak indicator can be sprayed on all pressurized pipelines and hoses, for example on a compressed air line. Leaks are clearly identified by air leakage and bubble formation.
And last but not least, the 144 active ingredient in the cooling system identifies leaks in the cooling system.
All products in the "Leak Detection Kit" use the supplied UV lamp: all suspicious areas are illuminated and made visible thanks to the fluorescent color.