Climate protection from the can:
Bag-on-valve aerosol technology
Bag-on-valve aerosol technology
Spray cans are still not regarded as especially climate-friendly, although the worldwide ban on the use of the propellant CFC (chlorofluorocarbons) has been in place for more than 30 years. Bag-on-valve (BOV) shows that aerosol technology has certainly developed with regard to climate friendliness and safety.
Sustainable alternative: non-flammable propellants
As a manufacturer of chemical products, TUNAP has a special responsibility with regard to preventing climate-damaging emissions and for health and safety: our products are designed to improve the everyday life for people and, at the same time, present the lowest possible health risk for our employees and customers. Bag-on-valve (BOV) aerosol technology shows how this can be done.
A large share of worldwide greenhouse gas emissions is caused by the manufacture and consumption of products. Greenhouse gas emissions from aerosols depend, among other things, on the propellant that is used. To reduce these emissions, TUNAP decided to use propellants that are as climate-friendly as possible. These are propellants with no or only low greenhouse gas potential, such as nitrogen or simply fresh air. A main feature of bag-on-valve (BOV) aerosol technology is the use of climate-friendly, non-flammable propellants.
Climate-friendly and safe – rather than a fire hazard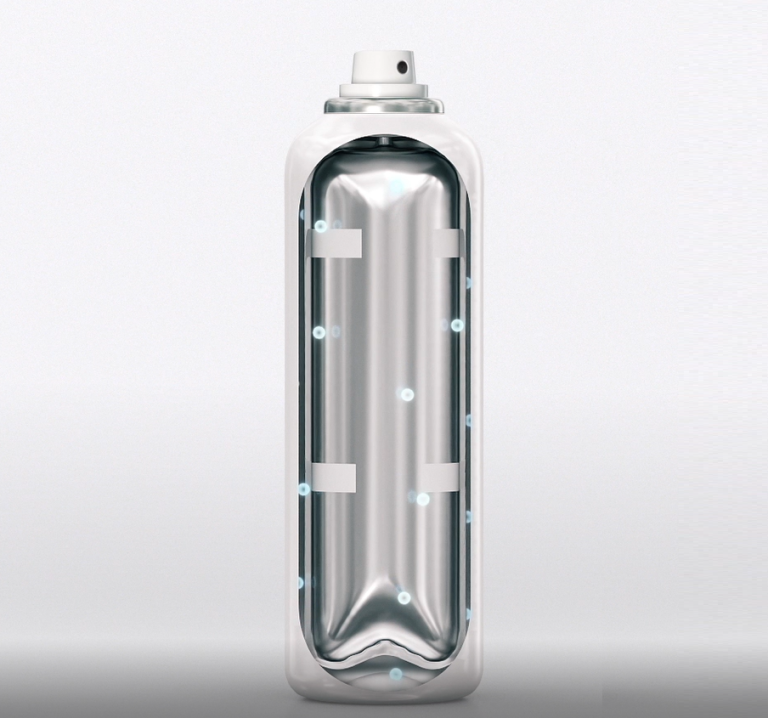 With classic spray dispensing systems, there is no spatial separation inside the can between the product and the propellant. With bag-on-valve aerosol technology, however, the active ingredient and the propellant are separated from each other: The active ingredient is in a sealed bag and the compressed propellant is between the bag and the inside wall of the can.
Separating product and propellant has several benefits compared to classic aerosol spray technology – especially with regard to the aspects of environmental compatibility and safety. As opposed to classic spray dispensing systems, where some of the propellant comes from petroleum or natural gas, with BOV technology only climate-friendly inert gases such as nitrogen or plain fresh air are used. This enables reduction of direct and indirect greenhouse gas emissions.
Consequently, no climate damaging emissions get into the atmosphere during the manufacture or during the spray process with a BOV aerosol: the propellants have no greenhouse gas potential and they also remain in the intended propellant chamber.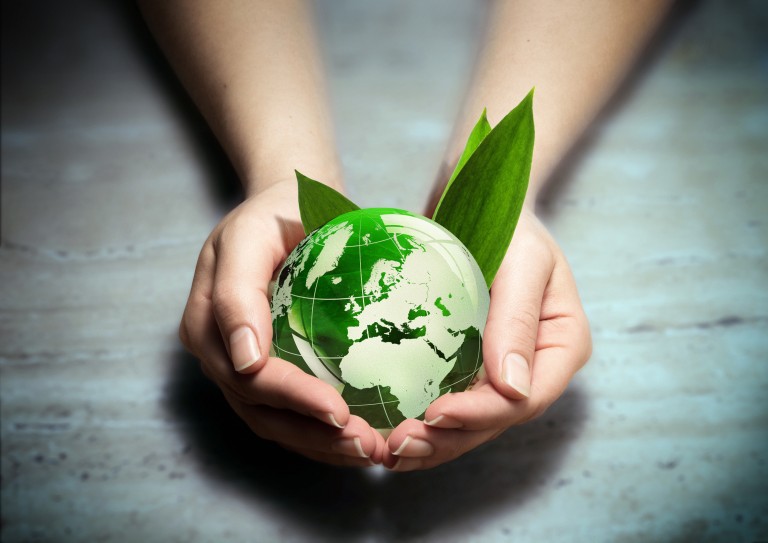 Protecting employees and customers
In terms of health and safety, bag-on-valve technology also has clear advantages compared to conventional aerosol spray systems: since non-flammable propellants are used, no explosive gas-air mixtures can form that could lead to a dangerous rapid fire event. Therefore, bag-on-valve technology also helps protect the health of employees and customers.