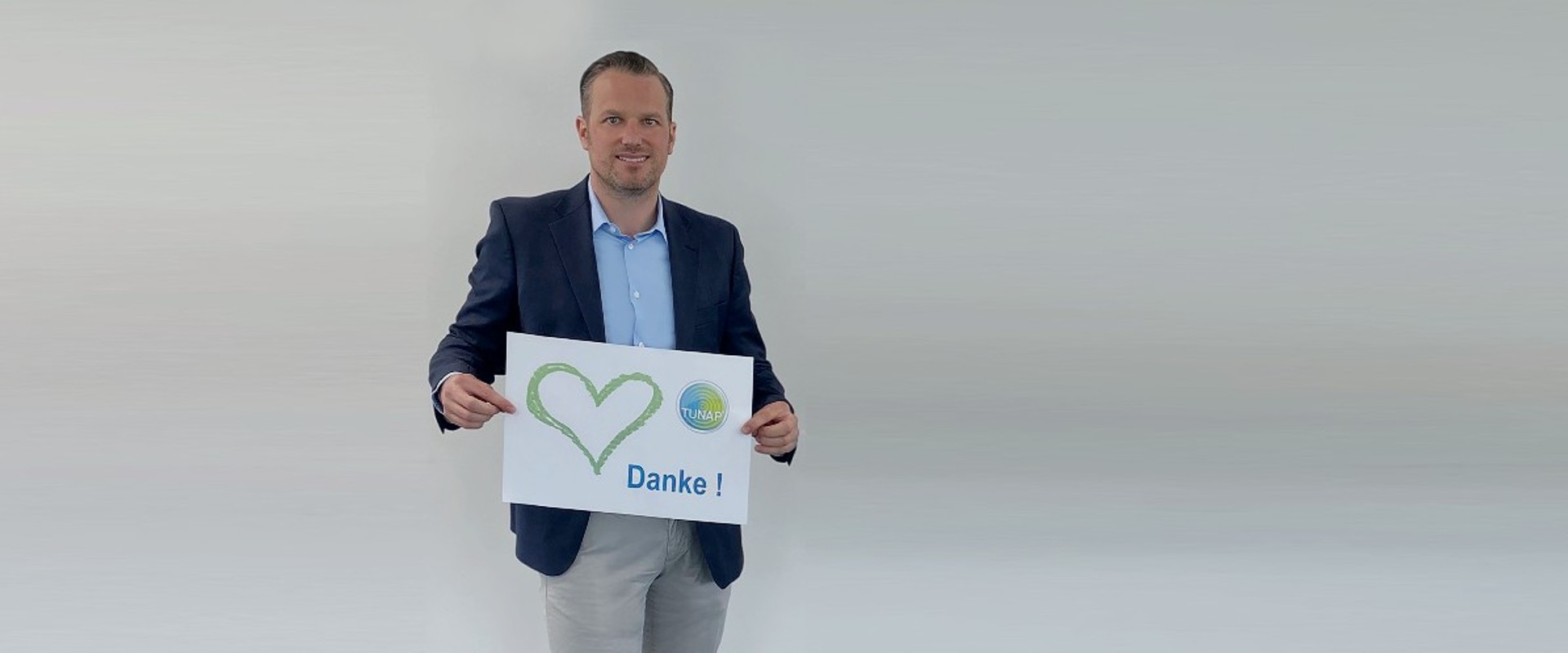 TUNAP: Crisis-Proof Through Turbulent Times
With a Tailwind into the New Year
In July 2020, we drew up an initial interim assessment of TUNAP in times of Corona. Today, some six months later, the overall situation has not changed significantly: The German economy is still struggling, the country is stuck in lockdown again, and Corona remains a challenge for society as a whole.
Despite the gloomy big picture, TUNAP is coming out of the past few months with a tailwind: No reduced working hours, solid business development and almost no COVID-19 diseases among the workforce: thanks to strict access and hygiene rules, the risk of infection has been contained to the extent that only few employees have tested positive for the Coronavirus so far - fortunately symptom-free.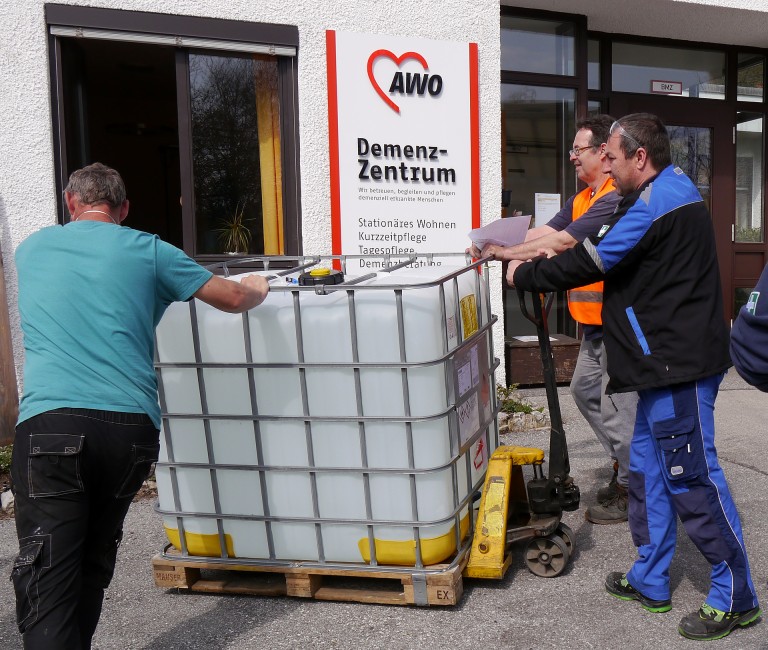 Donation of disinfectant to the 'AWO Demenz-Zentrum Wolfratshausen'.
On the Road to Success with Hygiene and Passion
TUNAP's stability is based not least on its production and development expertise and its speed of response: in view of the immense demand for disinfectants at the beginning of the pandemic, TUNAP succeeded in a very short time in retooling its filling lines, converting production to multi-shift operation, and expanding its product ranges to include additional disinfectants and cleaning products.
As a result, TUNAP was not only able to meet the sudden customer demand for disinfectants and protective products, but also to make its contribution to combating the negative consequences of Corona: The Wolfratshausen and Oberlichtenau plants regularly supplied medical and municipal facilities with free disinfectant in recent months.
Thanks to All Employees
The fact that TUNAP is coping so successfully with these turbulent times is due above all to the extraordinary commitment of its employees, who have made many impossible things possible under difficult conditions since the outbreak of the pandemic.
To honor these top performances, it is a matter of the heart for the TUNAP management to say thank you and to return the favor at the end of the year with a special bonus for the entire staff of TUNAP in Germany.
With Confidence into the New Year
The measures planned for 2021 also give cause for optimism: some of the various investments that will secure TUNAP's path to a continued successful future include the acquisition of a new filling line, the further automation of production capacities, or the establishment of a modern logistics center.
The past few months have presented us with new challenges and had a strong impact on our lives, our interactions with each other and our work. TUNAP has reacted quickly and with flexibility to the completely new situation and has emerged stronger. We can therefore look to the new year with all the more confidence and use the positive changes and momentum from 2020 to further grow TUNAP's abilities to innovate.