Congratulations on Your 10th Anniversary,
TUNAP do Brasil!
TUNAP Decided to Take a Risk
10 years ago, we decided to take a risk and establish a TUNAP presence in South America. Brazil was our country of choice – a tremendous country that covers around 50% of the South American territory. It turned out to be one of our best decisions ever when it comes to internationalization.
View of São Paulo.
São Paulo, the Biggest German Industrial City Outside Germany
We based our new company in São Paulo, which is, without a doubt, one of the most important investment locations in Latin America and the biggest German industrial city outside of Germany. The first impression was not very German though: it was loud, chaotic, and dusty, almost all roads were congested and the overall impression was rather far from glamorous. In Germany, we are not used to megacities.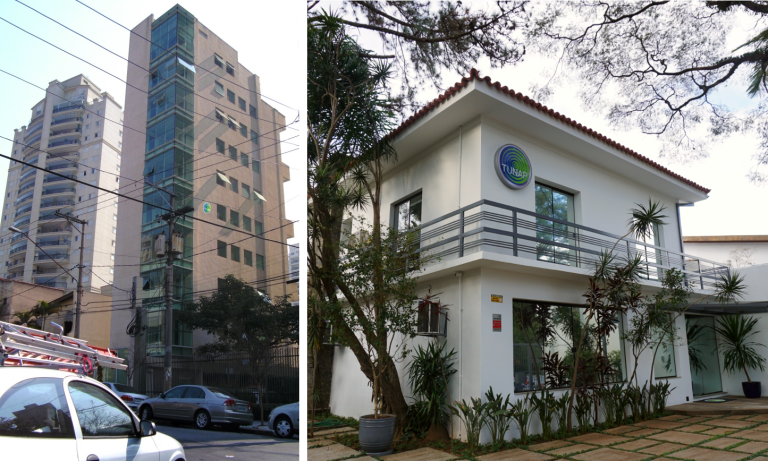 Left picture: First TUNAP office (fourth floor); right picture: Today's office building.
First Appointments with Potential Customers
It was quite easy to make appointments. We were received very friendly, people listened to us attentively and no one seemed to be neither surprised nor angry when we arrived half an hour late because we had completely underestimated the traffic.
"What do you have to offer?", our Brazilian hosts asked. The Brazilian market was accustomed to using products similar to the ones from TUNAP. If our products really out-performed the other ones that were already available on the market and if the price-quality ratio was realistic, they would love to switch to TUNAP – in essence, this is what most statements from potential customers and cooperation partners had in common. We felt victorious.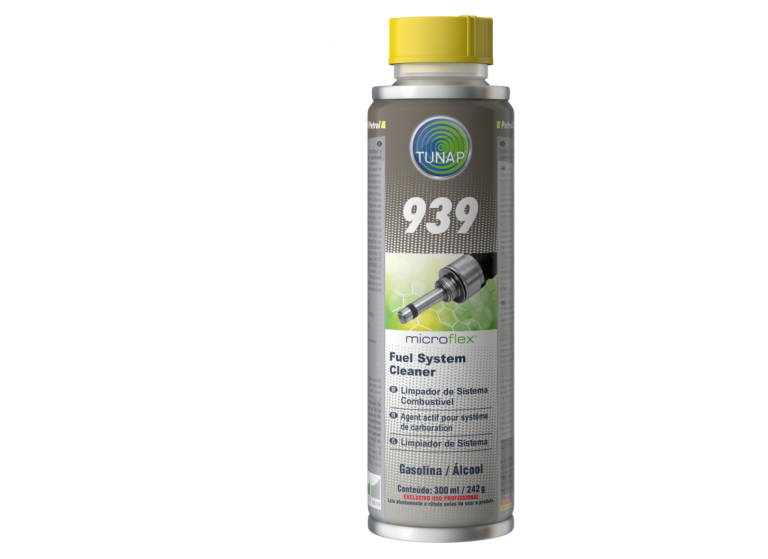 The MF 939 was developed especially for the Brazilian market.
Cleaning Performance of TUNAP?
Then, a large international cooperation partner asked us for product samples in order to perform some tests and we proudly handed them over. The test results were sobering: they told us our products were not strong enough, that they were adapted to high, German standards and that they did not have enough impact for Brazil.
This feedback was hard. Another thing that we were not used to at TUNAP in Germany.
If you know TUNAP, you know that we have always managed big challenges well. The proof for this is the MF 939, the so-called Brazil-additive which we developed especially to fit the needs of this country. With this product, we were eventually in a position to beat the market and to honor our slogan: TUNAP works.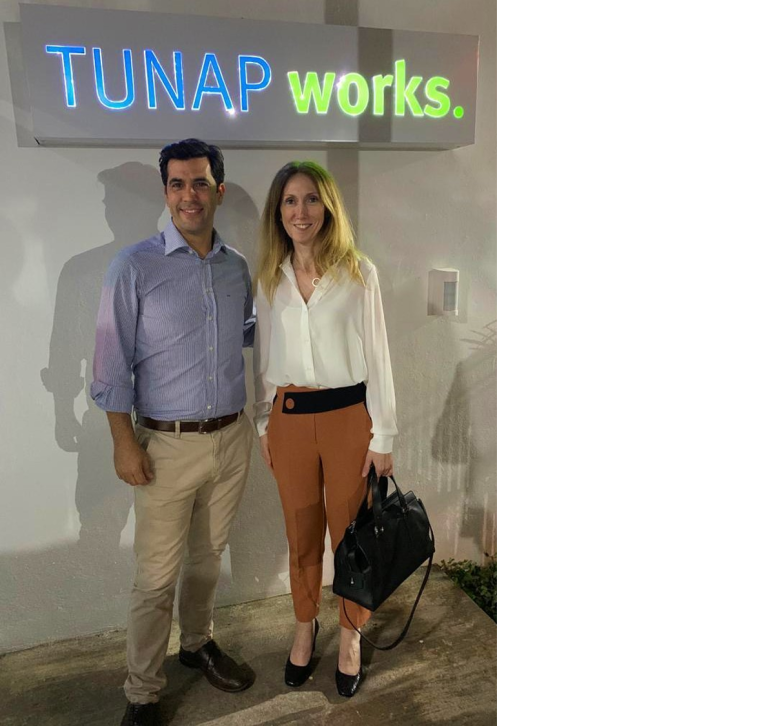 Carlos Itria, still CEO today, and Elisabeth Vag
laid the foundation of TUNAP do Brasil.

TUNAP Sets New Standard for Quality and Service
Today, TUNAP Brazil is one of the most successful TUNAP subsidiaries and looks back on an impressive development.
The Brazil-additive was just the start of it. A fantastic, enthusiastic and highly productive team has continued the work and established the TUNAP brand as a new standard for quality and service in Brazil. This team is the actual reason for the success of TUNAP do Brasil and deserves our gratitude and appreciation.
Congratulations to 10 fabulous years – we are looking forward to continuing this success story together with you!
"An organization, no matter how well designed, is only as good as the people who work and live in it." - Dee Hock