Valve Cleaning: 4:3 for TUNAP Valve Clean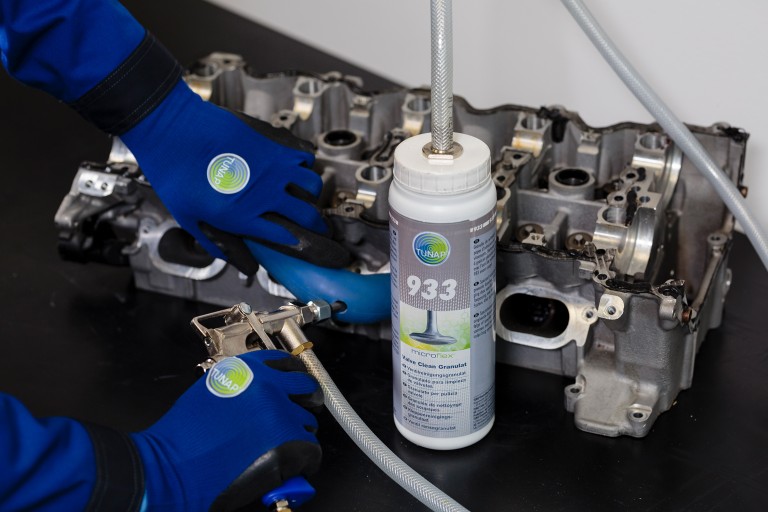 TUNAP takes the lead with Valve Clean Granulate
On the market, the score is 4:3 for the TUNAP Valve Clean Granulate against the competitor system, "walnut shell granulate". In addition to PSA and VOLVO, we have now been able to convince DAIMLER and a major Japanese car manufacturer of the benefits of our valve cleaning system. Either as an original part, as with PSA and VOLVO, or as a TUNAP brand product in the blue Valve Clean case.
More car makers are already testing the process and we are certain that we can develop our current lead even further.
Can we Extend our Lead in Valve Cleaning?
Unfortunately, TUNAP had to accept a minor defeat because of the recent recommendation by another Japanese car manufacturer to use the competitor system. But we have well-founded arguments, will keep trying and we are also regularly able to convince dealerships of this manufacturer of the benefits of our system.
As a special service, we offer our customers system training (at the customer's request, also in a training suit) and workshop additions for many different specific engines and installation situations. In this way, we reliably reach the intake valves so that they can be cleaned quickly.
We think that we can soon expand our lead to 5:3 and are already looking forward to the expected celebration in TUNAP.